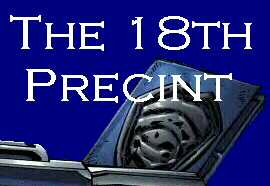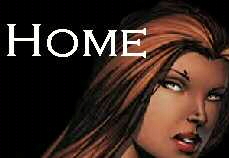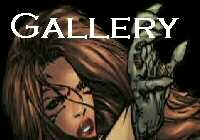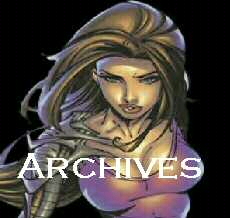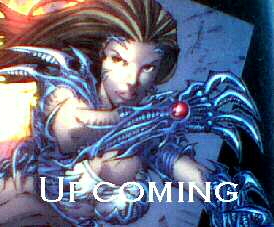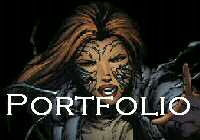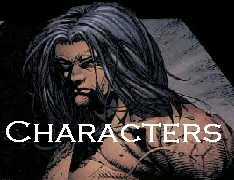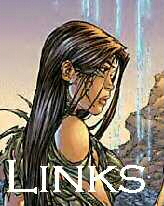 Hello and welcome to the 18th Precint-My Witchblade website and Online Writing Portfolio.Here I have issue reveiws, character profiles, sneak peaks of upcoming issues and a Gallery of images plus my Writing Portfolio of various Witchblade stories I have written
All characters, images, and logos are copyrighted by their respective owners
Looking for rare and hard to find Witchblade issues? Check out www.ebay.com for anything you want!

Witchblade #1

The beginning: NYPD Detective Sara 'Pez' Pezzini follows her instincts and receives the Witchblade. Her life is saved but her partner, Michael Yee dies.-My View-Introductions all around. We see Sara at her finest: her trademark spark, her drive to see justice served and her perseverance. Fast paced and intriguing, this issue delivers everything a reader wants.
Witchblade #2

Plans are set in motions as Sara awakens in the hospital. Remarkably healed, Sara returns to work where she attempts to resurrect Michael Yee via the Witchblade.-My View-Dreams and realizations. Sara can not let Yee go. The guilt over his death and her survival because of the Witchblade naw at her. She has to try something, anything. She succeeds, sort of.
Witchblade #3

Frustrated and determined not to breakdown Pez works out her anger. Kidnapped, Sara is taken to a yacht where she must wear the Witchblade again or die. She escapes, only to find herself against Ian Nottingham.-My View-Frustration and grief. Sara shows us her heart, but always tries to hide her feelings. She cares for and protects the innocent. Intense and action-packed, this issue spawns several impressive pages of art.
Witchblade #4

Sara battles Nottingham, but loses. Saved by Kenneth Irons of all people, Sara crashes at Jake's where the Witchblade encases her sleeping body and heals her.-My View-Action and more action. Sara's spark flares. Nottingham absorbs the Witchblade's raw energy, but it's too much. Things are happening so fast, Sara hasn't the time to let it all sink in and that may be her downfall.
Witchblade #5

Nottingham is 'disciplined' by Irons. Later, Sara investigates Ken, but flees his office when he sees her. That night Sara shares a dream with Ian Nottingham.-My View-Questions and resentment. The lines are drawn. Irons is unaware of Nottingham's contempt after his torture that may have dire consequences. Sara shows us her very intelligent detective side.
Witchblade #6

After Yee's funeral, Sara runs into Irons and receives a lesson on Witchblade history. On her way home in Central Park, Ian Nottingham accosts Sara no matter that she has a gun.-My View-Confusion and history. Ken attempts to 'guide' Sara, but she doesn't know that Irons is behind everything. Nottingham needs to talk to Sara and nothing will stand in his way; not even bullets.
Witchblade #7

Nottingham and Sara have their talk. Later, Sara attends a party hosted by Ken Irons where Jake causes a scene. Back at Irons' penthouse, he berates her before calling for Nottingham.-My View-Intense and thought-provoking. Just whose side is Nottingham on? Irons seizes the oppurtunity to manipulate Sara and as a result, the Witchblade turns on its wielder. It needs Sara to be strong.
Witchblade #8

Emotions tearing through her, Sara realizes too late that Irons is the source of her anguish. Nottingham betrays his master before Irons himself tries to possess the Witchblade, again. He loses.-My View-Action-packed and fast-paced. Nottingham does an about-face on Irons, but Sara must come into her own to survive. Sara's perserverance, determination, and spirit shine through the darkness.