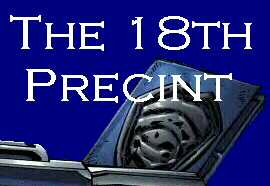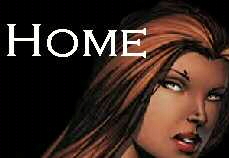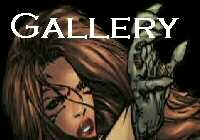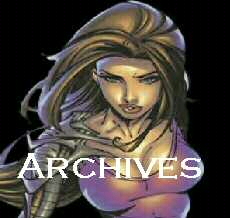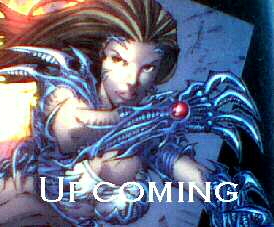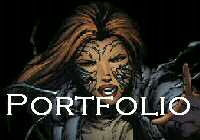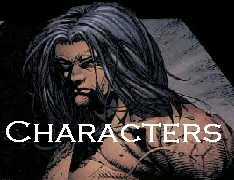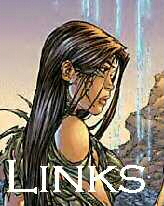 Hello and welcome to the 18th Precint-My Witchblade website and Online Writing Portfolio.Here I have issue reveiws, character profiles, sneak peaks of upcoming issues and a Gallery of images plus my Writing Portfolio of various Witchblade stories I have written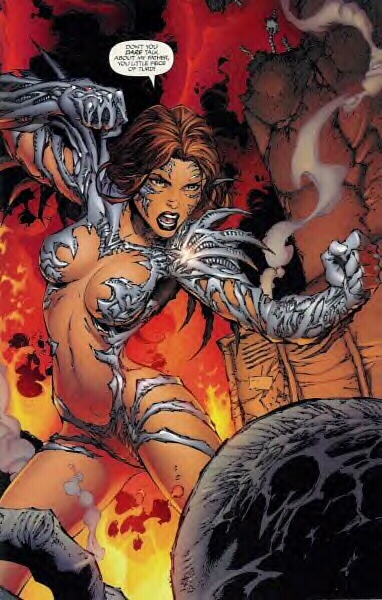 All characters, images, and logos are copyrighted by their respective owners
With this arc Randy Green took over as penciler.

Witchblade #26

Sara experiences a strange vision of Lisa and meets her new partner, Eric Sketh. Nottingham is alive and is tended by Setsuke while Irons becomes the leader of the First Church of Holy Prosperity.-My View-This issue lets us calm down a bit from the climax that was issue 25. Though Green's pencils are OK it will take a while to used to them.
Witchblade #27

In the hospital, Sara uses the Witchblade to heal Jake. Setsuke tries to kill Gavin but fails. Sketh meets Sara at the museum where an Egyptian exhibit bears some remarkable resemblance to the Witchblade.-My View-The only thing that really stands out in this issue is the museum section. Just how much does Eric know? This serves as an advancement of the story, not much else, though the cover certainly was interesting.
Witchblade #28

Siry revisits the past while Sara and Sketh 'click' as they investigate an S&M murder. Nottingham rescues Setsuke, again but from Gavin this time. A possible lead commits suicide before he is caught. Mafia.-My View-Ahh yes, the plot thickens and Nottingham is back in action. Gavin really needs to get over himself. Eric and Sara click as partners big time while we get to delve a bit more into Siry's past. A Witchblade cult?
Witchblade #29

The new partners let the prime suspect of their murder investigation slip through their fingers. Jake pursues Gavin as Sara checks out some leads and get shot at by Lou Pironi's men. Another murder.-My View-Gavin sports a major Witchblade brand on his back. A good bet he is part of the 'Witchblade cult'. It never ceases to amaze me how much trouble Sara can get herself into on her own. Reminds me of myself.
Witchblade #30

Nottingham brings Siry to Irons for a branding ceremony. Sara tracks down her suspect but Jackie Estacado aka the Darkness shows up and kills the girl. The Witchblade turns on Sara. Nottingham and Setsuke get intimate.-My View-I felt this was one of the better issues so far in Green's run and slowly the story is fitting into place.
Witchblade #31

Nottingham ends Setsuke's life. Jake finally busts Gavin. Sara manages to drag herself home after the Witchblade's about face only to find a box of mementos of her father's. Siry admits to killing Frank Pezzini.-My View-We finally get answers to Sara's fathers murder an its none other then Joe Siry! Sara is devistated obviously and we finally get to see Green's pencils shine as Sara uses the Witchblade.
Witchblade #32

The Witchblade has gained a new stone. Jake confronts Gavin about Cynthia while Irons offers his fake condolences for Setsuke to an icy Nottingham. Sara is attacked by "Shine" and wins.-My View-The opening scene of this issue was great when Sara and the Witchblade gain a new stone. And just waht the hell was going on in that ceremony? Very interesting issue that leaves us with questions...
Witchblade #33

Sara confronts both Irons and Nottingham at a posh restaurant where a reaction between the gem and Irons causes her to flee. The new gem demands her to kill and Eric may be its next victim.-My View-A great cover to a great issue. We finally see Taylor arrested and Sara confronts Irons and Ian. Unfortuanetly, we finish with more questions then we started with about Level 42 and who is behind the noble ones?